Lepidolite - The Emotional Support Stone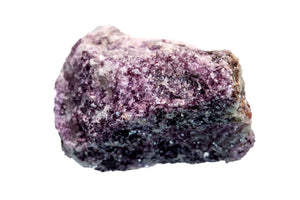 Lepidolite is one of our personal favorites! You will likely catch yourself staring deeply into its different purple hues and sparkles. This stone is so unique, photos cannot do it justice. Not only is it gorgeous, but the natural healing properties are outstanding, which makes it one of our favorite crystals to work with and to wear.
What is it/how does it work?
Lepidolite is a mineral/crystal. In a past blog post, we explained what crystals are & how they work, so read up if you missed that!
Why should I have it, and what are its benefits?
It is known to detox skin, help with allergies, & supports the immune system. It is also known to help with joints, exhaustion, stress, PTSD and more! It makes a form of Lithium (naturally), found in some antidepressants & it is out of this world at helping stabilizing mood swings and emotions! 
What color(s) does it come in?
Fellow purple lovers rejoice! Lepidolite comes in many different shades of purple, even some pinks too! You can see beautiful - what we like to call natural glitter flecks- in most pieces. Just gorgeous!
Where is it found?
Lepidolite can be mined in the United States, Madagascar, Brazil, Dominican Republic and the Czech Republic.
Where can I get Lepidolite?
With as many amazing wellness properties as Lepidolite has, its no surprise that you can find it in several of our signature designs! We offer Lepidolite Necklaces, Lepidolite Bracelets, and Lepidolite Stones.
Our other styles that have lepidolite are:
Postpartum Depression and Anxiety
Founded in 2013, MacRae Naturals offers pain-relieving baltic amber teething necklaces, Baltic amber teething bracelets, Baltic amber adult necklaces, Baltic Amber adult bracelets, and Crystal Necklaces and Bracelets. 
Leave a comment
Comments will be approved before showing up.
---
Also in News/Blog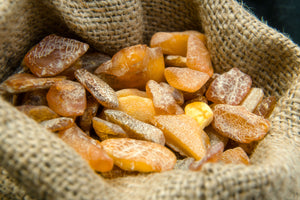 Baltic Amber is fossilized tree resin (sap) from the Baltic region that dates from millions of years ago. It contains succinic acid, a natural pain-reliever and anti-inflammatory. Like all organic substances, Baltic amber comes in many shapes and sizes, each one unique. It has been used and loved since Neolithic times and it's no different today!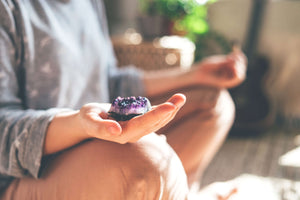 Crystals can be used to improve physical and emotional health, to clear and cleanse the atmosphere, and to encourage positivity and positive attitudes in group situations.